Interactive Workshops for Imaginative Learning
Parents need to work and kids need to play. Our School Holiday Program ensures all families in our community have the opportunity to manage both.
Introducing Kaz Kids Workshops
Kaz Kids Workshops is our school holiday program. A Your Angel Charity initiative established to provide accessible school holiday activities for families in need of financial or mental health relief.
Like our community cooking school, Kaz Kids Workshops are open to ALL families in the community with affordable entry for the general public and Your Angel sponsorship (free entry) for families in need.
Our full day workshops are hands-on, interactive and super fun. We inspire kids aged 6-16yrs through imaginative learning, helping to boost confidence & self-esteem as they learn, create, make & take home their creations from the day. Morning tea and lunch is also provided.
We offer regular resident workshops with Kaz Magic, Indigenous art & craft and Kids cooking workshops featuring every school holidays. Plus, where we can, we'll host additional one-off workshops such as photography, STEM Lab & Superhero for a day (when presenters are available).
All presenters are professionals in their field and have NSW Govt WWC approval.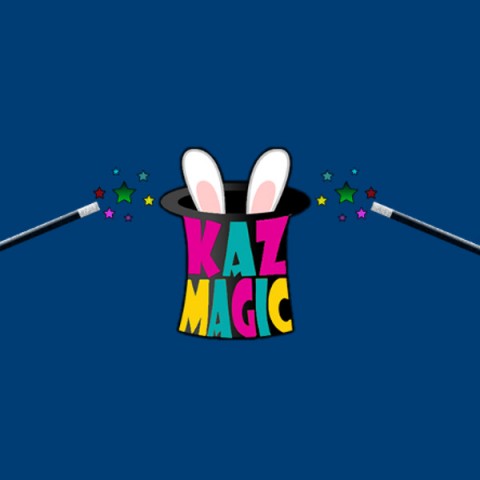 Kaz Magic
This program is specially designed to teach key life skills to 8-12 yr olds through the process of learning to perform magic. The course was created by internationally-known, award winning, magician and education Michael Ammar, and his creative team after nearly twenty years of research. With new tricks to learn each holiday, this workshop is hosted by our very own in-house magician… Your Angel founder & director Peter Kazacos!
Kids Cooking
During School Holidays our very own The Community Cooking School hosts full day hands-on kitchen fun where mini-cooks can prepare a kid-friendly menu. Kids will make, and eat, their own morning tea and lunch and take home additional menu items (along with any left overs) to share with loved homes. Kids also take home recipes from the day so they can practice what they learn and keep cooking from home.
Indigenous arts & craft
Earthy, tactile, grounding and creative… our Indigenous classes are hosted by our friends at Koori Kulcha Experience. During these hands-on workshops children will learn about local Koori culture along with Indigenous art, craft, and occasionally cooking, techniques as they make and create their own indigenous inspired art & craft to take home.
Kazcare Grounds
15-17 Kirkham Road, Bowral, NSW 2576
Phone: (02) 4861 1150
Email: [email protected]
Your Angel Charity Ltd is registered as a charity with the Australian Charities and Not-for-profits Commission
ABN: 43 614 039 968
ACN: 614 039 968
Copyright © Your Angel Charity Ltd 2019. All Rights Reserved.
Website developed by Tuple Technologies.